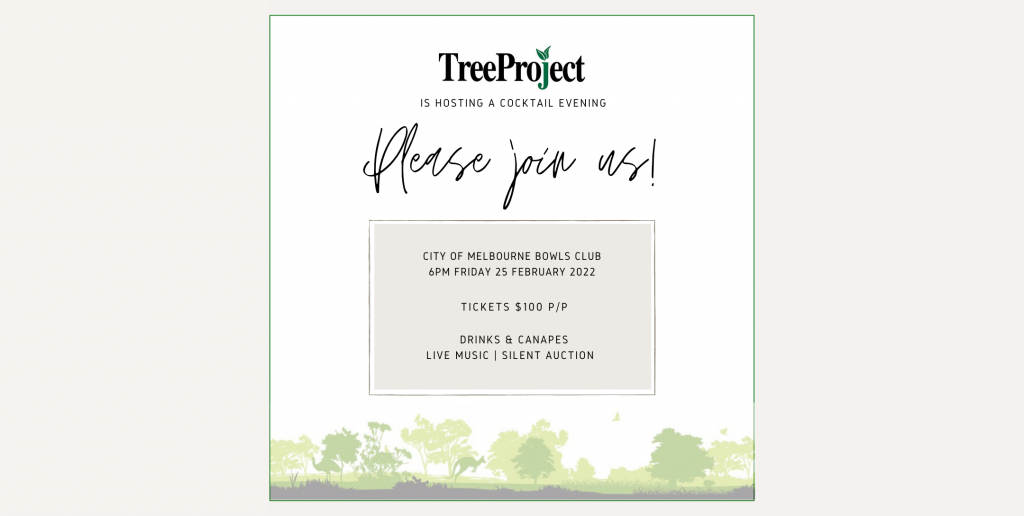 TreeProject is hosting a fun and relaxed evening dedicated to growing the TreeProject community and environmental impact. Our plan over the next 12 months is to get more trees in the ground and we would really like your help to make that happen!
We invite you to an evening where you will have the opportunity to network with a group of likeminded people and find out more about how TreeProject goes about its mission to revegetate Victoria and connect country and urban communities together.
It promises to be an evening of fun, connection, generosity, and awareness.
We would like to spread the TreeProject message far and wide so please feel free to share our event with your family, friends, and colleagues via the link above.
Your support and help is integral in contributing to the success of the evening. If you or anyone in your network may be interested in sponsoring our exciting inaugural event or wishes to contribute towards the silent auction, please be in touch.
Live music | Silent Auction | Drinks & Canapes | Environment | Community