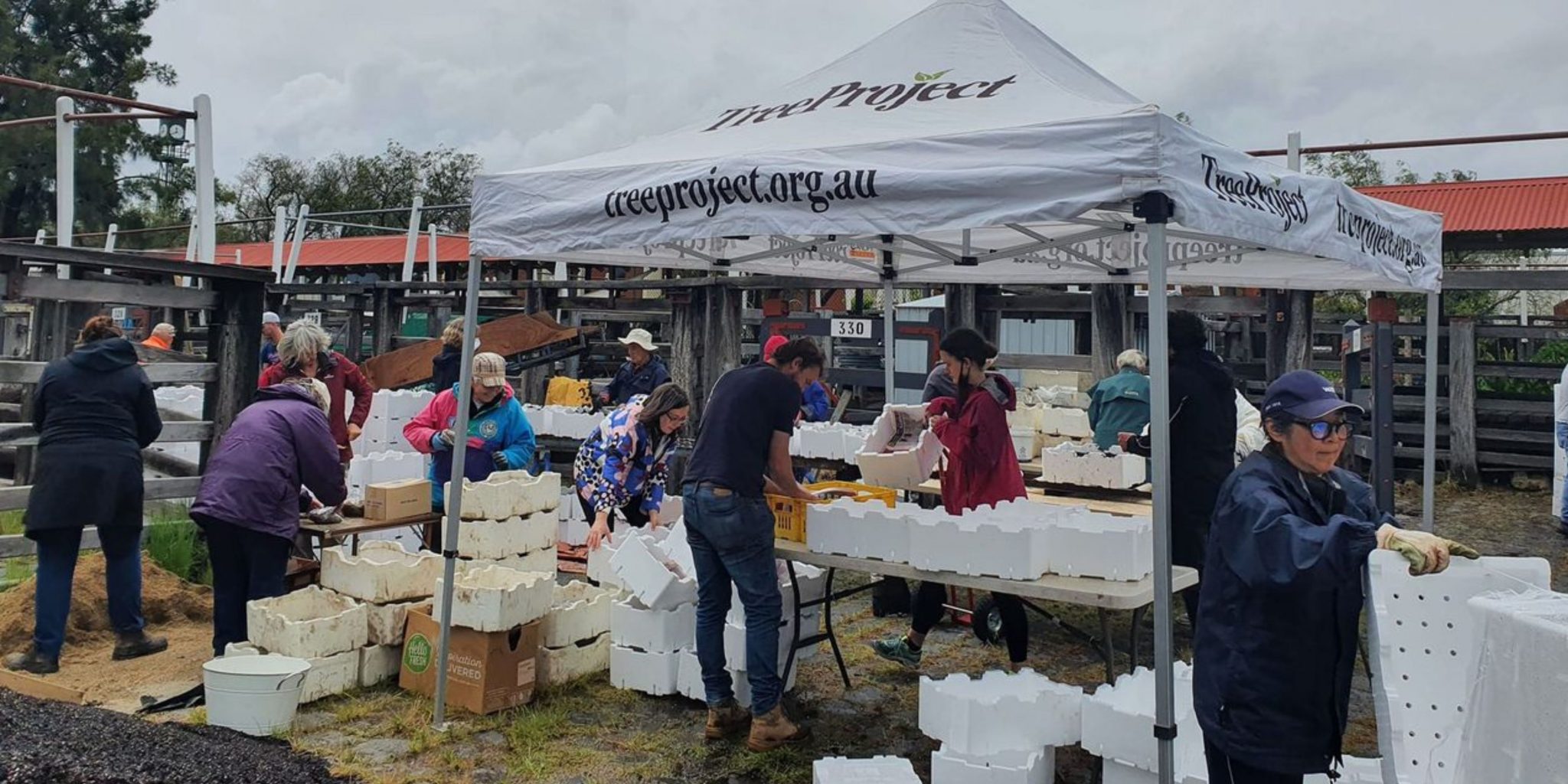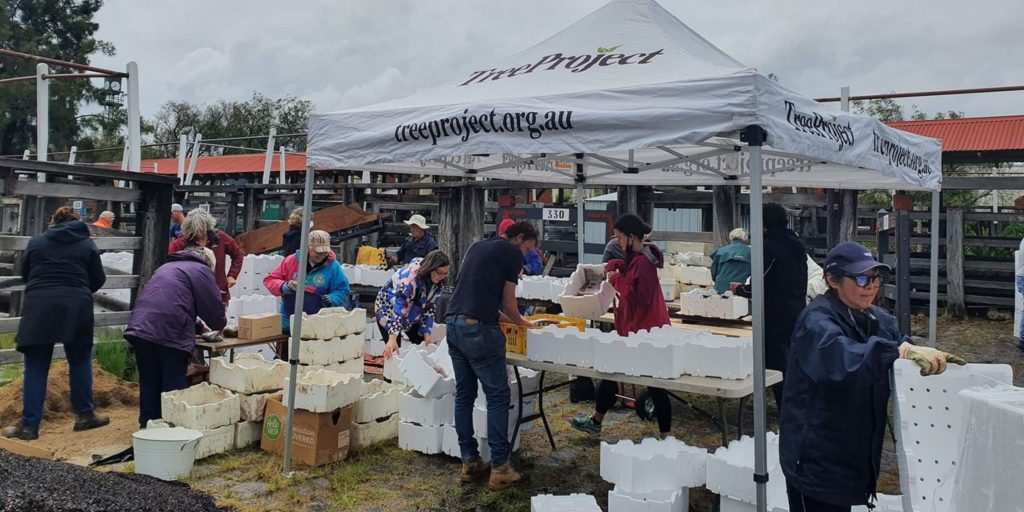 Roll up your sleeves and join us at our Depot Working Bee Days! As we gear up for the next season, your involvement in our behind-the-scenes activities is invaluable. From seed packing to tube washing, sandbagging, preparing kits for our volunteer growers and more, your efforts will directly impact our mission to nurture and enrich our environment.   Come share your energy and passion for creating a greener world. Volunteer today and be part of the positive change with TreeProject!
View upcoming volunteering opportunities via our main Eventbrite 'Behind the Scenes' Registration link HERE
Seed Packing – The job is mainly a seated position, attention to detail is important. You'll be packaging small seed bags and putting them together with instructions which will make up individual bags for each volunteer grower.
Forestry Tube Washing – Help with cleaning, sanitizing and bagging the clean tubes. It's a day of mild exercise.
Kit Preparation – This is a day to get the kits prepared for our volunteer growers.  You'll assist with getting the boxes, soil, sand etc. packaged up and ready for our volunteer growers to collect. We recycle and reuse as much as we can.
Month
Activity
Date
September
Tube Washing

Set up

Saturday 9th 10am – 3pm

Tube Washing
Sunday 17th 10am – 3pm

Tube Washing
Sunday 24th 10am – 3pm
October
Tube Washing
Sunday 1st 10am – 3pm

Tube Washing
Sunday 8th 10am – 3pm

Tube Washing
Sunday 22nd 10am – 3pm

Tube Washing and sand packing
Sunday 29th 10am – 3pm

November
Tube Washing and packing sand
Sunday 5th 10am – 3pm

Kit Preparation Day
Saturday 11th 10am – 3pm

Kit Pick-up Geelong
TBA
Kit Pick-up Bendigo
TBA
Kit Preparation Day

(OPTIONAL)

Saturday 18th 10am – 3pm

Kit Pick-up Kensington
Sunday 19th

Wednesday 22nd

Saturday 25th

Kit Preparation Day
Sunday 14th 10am – 3pm

Tube Washing

(OPTIONAL)

Saturday 20th 10am – 3pm

Kit Pick up – Kensington
Sunday 21st

Wednesday 24th

Sunday 28th
Click HERE for volunteering information and to register.