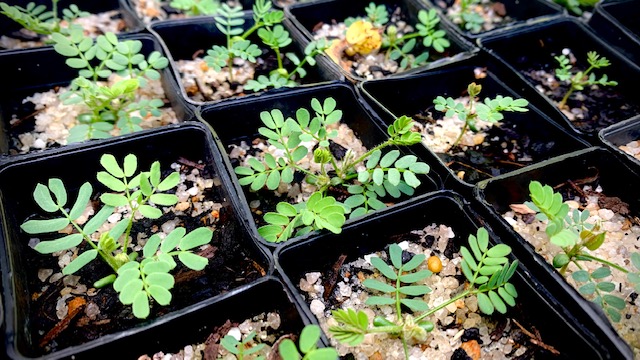 Thanks for your interest in becoming a TreeProject coordinator.
How it works
TreeProject relies on volunteers to grow seedlings, this can take up to 6 months. Growers are assigned and need to pick up a kit consisting of 7 boxes of soil, forestry tubes, 7 packets of seeds, gravel and instructions. This kit forms part of an order from a Landholder in regional Victoria.
Each grower is in a group and has a coordinator to support them. The group usually has between 5 and 9 growers in it.
Coordinator responsibilities
The coordinator supports their group of growers throughout the growing season.
The role of the coordinator is to Create a line of communication – generally this is done via WhatsApp or email. Coordinators also check in once a month to ensure growers fill in their growing sheet, answer questions, coordinate the end of season pick-up and are the conduit between the Landholder and growers, ensuring the order is complete.
For more information, email us on [email protected]