Where one door leads to another one opening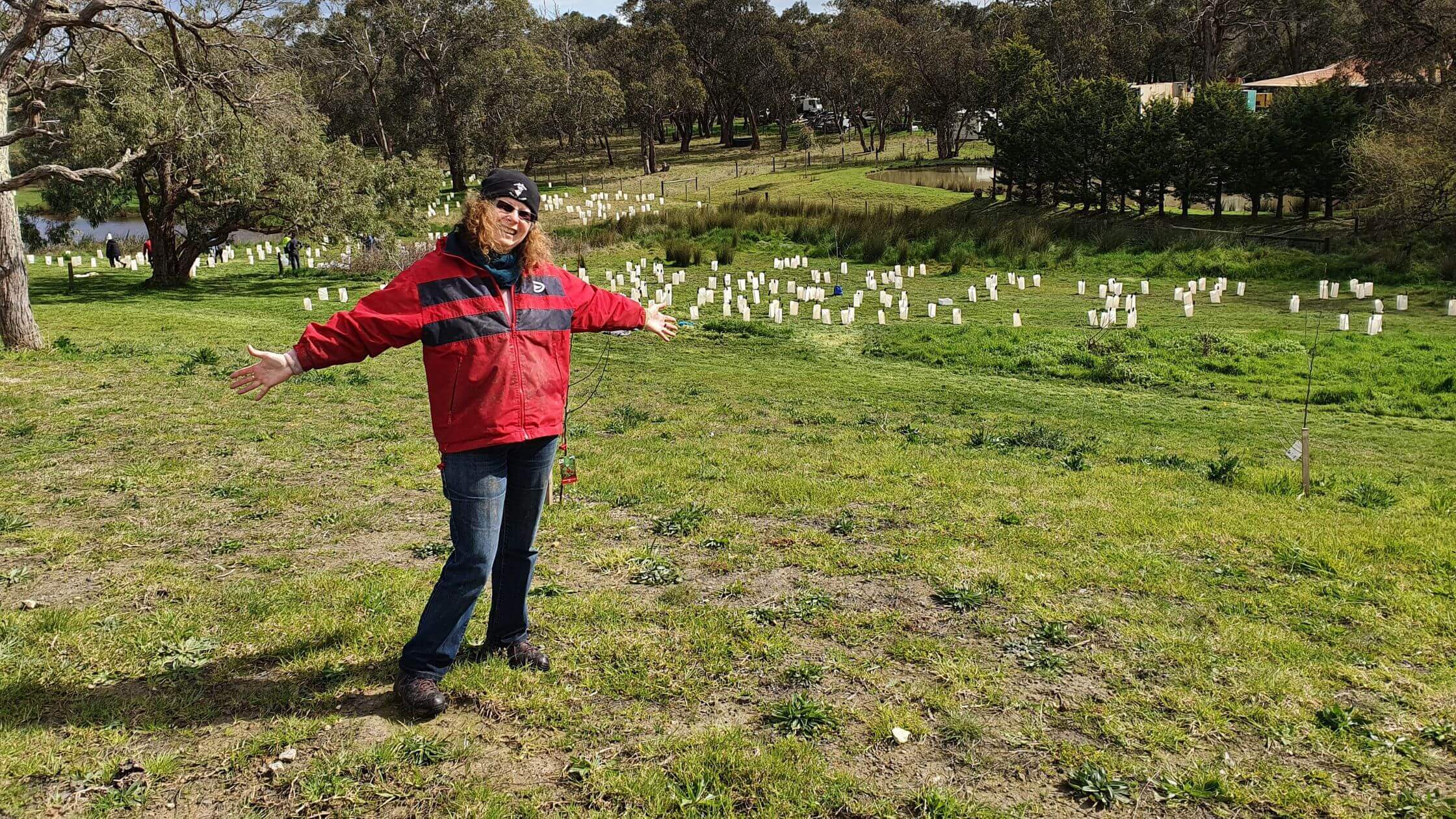 They say university studies can open many doors and opportunities … including ones that can lead you right to TreeProject.
In 1999, Viki Nathan was studying a Masters of Environmental Science at Monash University. It was on one fateful day during her class break when she went to the women's bathroom and noticed a poster advertising for volunteers to join TreeProject. As an avid gardener, the poster captured her curiosity and led her to contact TreeProject team. Soon after Viki would nurture and grow her first batch of seedlings, the first batch of many across the 15 years she has been a volunteer grower. She's even found her own rhythm too preferring to grow for the Autumn planting season. She finds that with her south facing backyard, the summer sun in December and January is optimal in bringing indigenous seeds to life.
Viki loves the idea of being involved in revegetation. Living in the suburbs with an ordinary backyard, it can be hard to feel like you can make a difference. But with the growing season, Viki can grow a range of shrubs, grasses, ground covers and tree seedlings knowing they will all go to an awaiting home in the country. It's such a nice way to connect between the city and the country. And whilst volunteer growers often don't get to meet their landholder, growing is not a lonely endeavour. With every season the grower community roars back into life, people of all different walks of life connecting to support each other. As Viki has experienced, sometimes you don't manage to germinate enough seedlings or lose a few along the way. No matter what, she has always been able to reach out to the network of growers to swap excess seedlings or exchange tips on growing some of the trickier species.


At the end of the planting season, Viki supports TreeProject again by coming out to help with the Working Bees. Set in the heritage listed Kensington stock yards, the TreeProject Depot opens up to volunteers to help with cleaning all the used tubes returned after the planting season. This is an essential step to ensuring everyone receives clean tubes for their seeds and minimises the risk of spreading weed seeds or disease pathogens from one property to another. The working bees allow TreeProject to maximise the number of tubes reused, keeping a lot of plastic out of landfill and saving TreeProject money as well.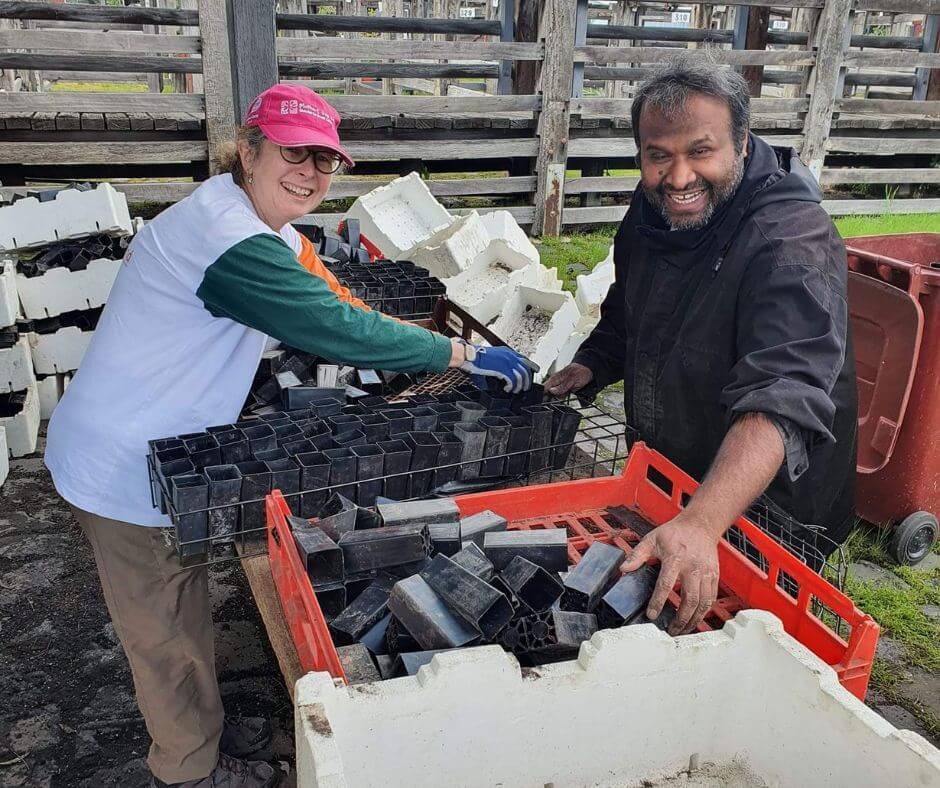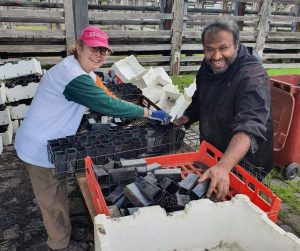 After 23 years of supporting TreeProject, you'd think there wasn't anything new for Viki to try. Since retiring though, Viki has joined the league of a rare group of people who have completed a full cycle of TreeProject volunteering – participating in working bees, the growing season and planting days. It was only this year that she made it to her first planting day where in autumn she joined a group of volunteers at Narre Warren East and even planted in a seedling or two from the batch she grew. She looks forward to revisiting Narre Warren East in a couple of year's time to see how those seedlings how grown and the Wattle trees flourish with gold flowers brightening up the landscape.
———————-
If you're keen to try your hand at one of our many volunteering opportunities, please visit our website or get in touch here.