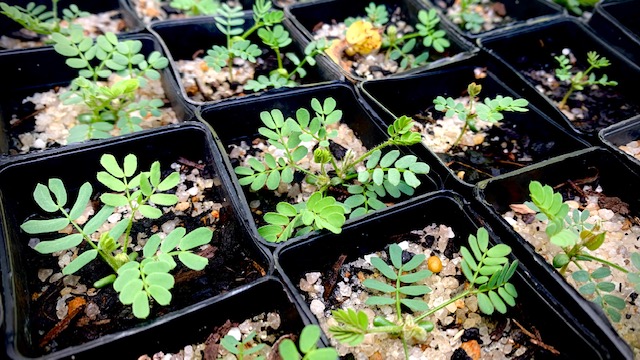 About Our Growers
TreeProject works with Victorian landowners and volunteers to help grow and plant over 100,000 indigenous seedlings per year. Our growers are the lifeblood of our organisation, and without them, we could not function.
Becoming a TreeProject grower is a privilege but also a responsibility. We put a lot of time into collecting seeds and providing soil, tubes and other materials that make up our growing kit and also spend a lot of energy to find local coordinators for our growers and to build a supportive grower ecosystem.
Supporting You to Grow
If your application to grow with us is accepted, you will be in the fortunate position of being able to grow native plants that sequester carbon, contribute to biodiversity and provide habitat for native fauna.  You'll also learn how to germinate and take care of native seedlings with our support and mentoring.
To help you along, we communicate mostly by email but also have busy Whatsapp groups for our growers. You'll also be assigned a group coordinator who will also answer any additional questions and check-in on your progress every now and then.
We also have a very extensive web database that includes info on specific plants and their needs regarding germination, sunlight, water and soil.
Commit to Grow With Us
Before applying to become a grower, we ask that you not only commit to doing your best to grow your allotment of trees, but also think deeply about whether or not you're the type of person who can commit to a 6 month plant-growing program that will require between 50 to 100 hours of effort and care. We also urge you to think carefully about whether or not you fulfil the requirements listed via the link below.