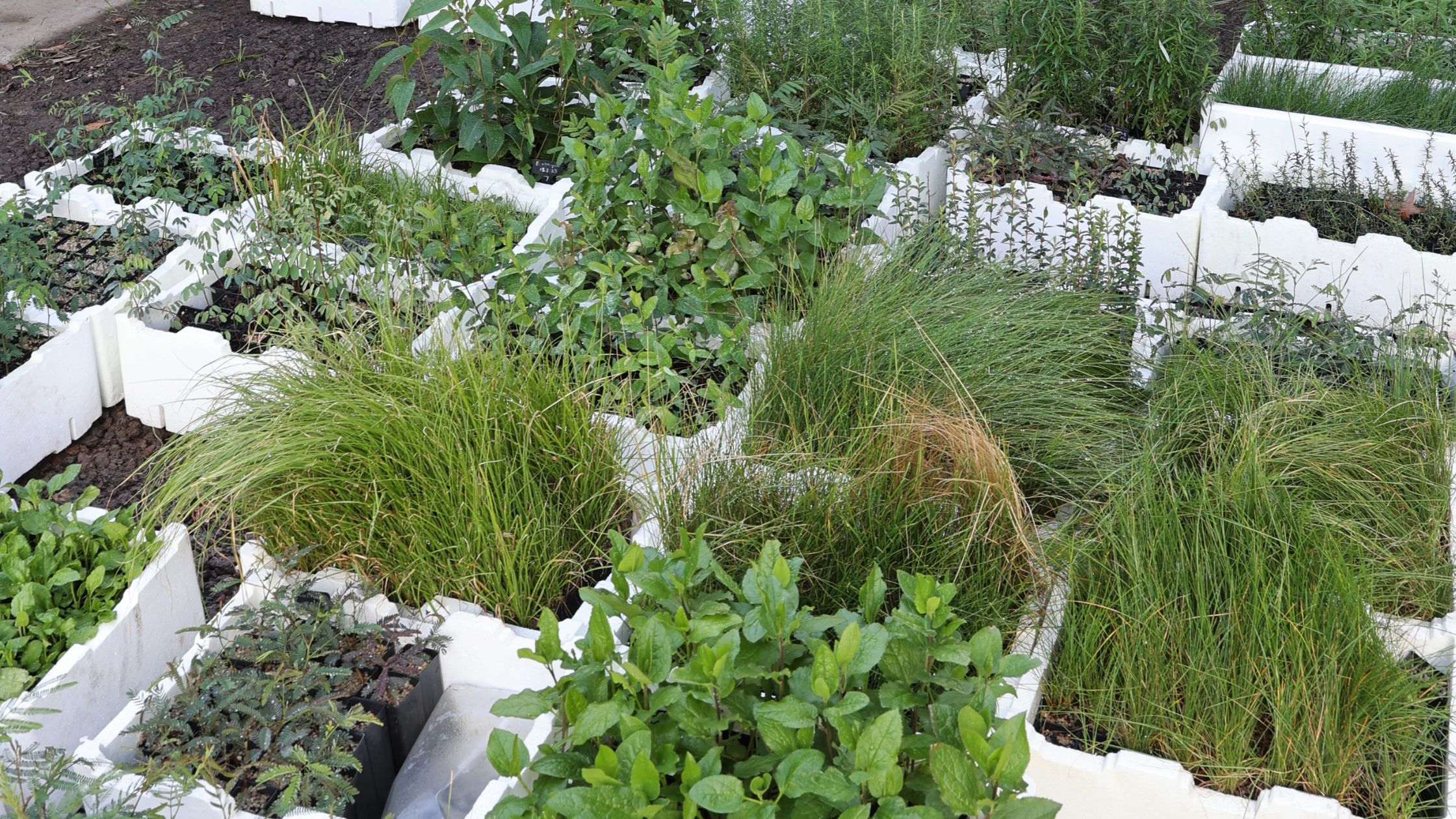 Arguably one of the most valuable ways folks can get involved and support the work of TreeProject is by becoming a grower. This entails signing up to cultivate the indigenous seedlings needed for planting. While commitment and responsibility are involved, numerous rewards and benefits stem from planting and nurturing seedlings. In a recent survey, our volunteer growers indicated that their main reasons for growing were because they were concerned about the environment, wanted to give back to the community and enjoyed gardening.
Here are our top eight reasons why we think you should become a volunteer grower:
Support biodiversity conservation:
The cultivated seedlings grow to preserve and enhance local biodiversity by providing essential habitats and food sources for native wildlife, including insects, birds and small mammals.
Facilitate ecosystem restoration:
The indigenous seedlings grown will contribute to the restoration of degraded areas, improving soil quality, increasing water retention and overall ecosystem health and resilience.
Helping carbon sequestration:
As they grow, seedlings will capture and store carbon dioxide from the atmosphere, helping to mitigate against climate change.
Aesthetic beauty:
Native seedlings and plantings offer a unique beauty to be enjoyed by all.
Community engagement:
Working with others to sow the seeds of the next generation of native plants is both fun and rewarding. Meet other likeminded folk at the training day and become part of a community of devoted nature enthusiasts.
Educational opportunities:
TreeProject is renowned for attention to detail. The training sessions and associated support and information allow growers to learn about ecology through practical experience.
Personal fulfilment and satisfaction:
The satisfaction and pleasure gained from supporting and nourishing seeds through to the seedling stage ready for planting is significant.
Make a positive impact for future generations:
Growing and planting trees is one of the very best things one can do to support and regenerate the environment and provide a lasting positive impact for future generations.
Frequently asked questions about becoming a grower are answered here. For more information, contact us or read our guidebook.
Grow with us today! REGISTER HERE